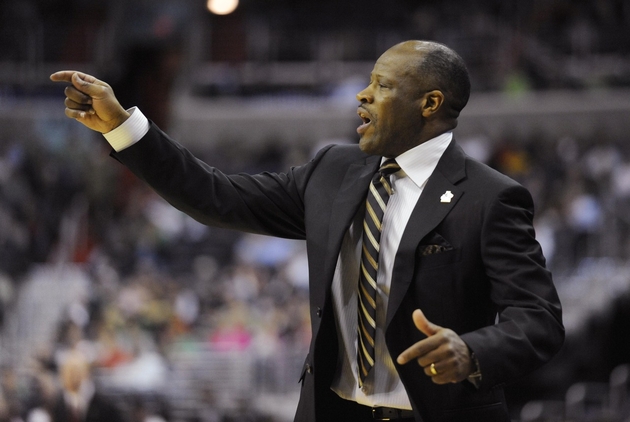 Posted by Eric Angevine


Nolan Richardson left the University of Arkansas in 2002. The team hasn't been back to the Final Four since, and Richardson hasn't coached in college again.
If reports are true, Arkansas is about to get the next best thing. Missouri head coach Mike Anderson, who played for Richardson at Tulsa and coached under him at Arkansas for 17 years, is expected to accept the head coaching job recently vacated by John Pelphrey.
The news hit tonight via a tweet from Chris Lincoln, Sports Director at KTUL-TV in Tulsa:
Reports out of Arkansas say Mizzou coach Mike Anderson to be introduced tomorrow in Fayetteville as Razorbacks new head basketball coach.
CBSSports.com's
Gary Parrish has updated this story
with the latest news from his sources. The sources agree that the deal is likely to be finalized soon, but that nothing official can be announced until some details are worked out.
Anderson has always run his own version of the high-pressure "Forty Minutes of Hell" system Richardson used to win the 1994 national championship.
If this press conference does, indeed, happen, will Mizzou take a look at Missouri State head coach Cuonzo Martin? Or will they lean toward a big name from outside their back yard?