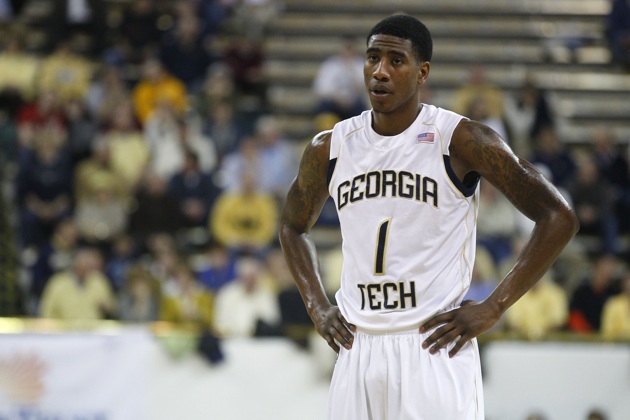 Posted by Jeff Borzello
Although Georgia Tech found a new coach on Monday in Brian Gregory, the Yellow Jackets also lost their best player.
Iman Shumpert, who led the team in points, rebounds, assists and steals this season, has decided to enter his name into the NBA Draft.
Shumpert announced the news on his Twitter account.
He will not hire an agent, leaving open the option of returning to Georgia Tech for his senior season. Shumpert added that he made the decision before Gregory was hired, and did not intend to come off as disrespectful.
If Shumpert decides to return, Georgia Tech will return seven of its top eight scorers for the new head coach.
The Yellow Jackets could be competitive with Shumpert running the show, and Glen Rice, Brian Oliver and Jason Morris on the wings. Mfon Udofia would be Shumpert's full-time replacement at the one, but he is not as effective a playmaker or scorer.
The hiring of Gregory has also put into question the status of the incoming freshmen. Bobby Parks Jr. has already decommitted, while Julian Royal will visit with Gregory tomorrow to see where he stands.
The team's best player going pro and the best recruit wavering on his commitment: a tough first day for Gregory.
Photo: US Presswire