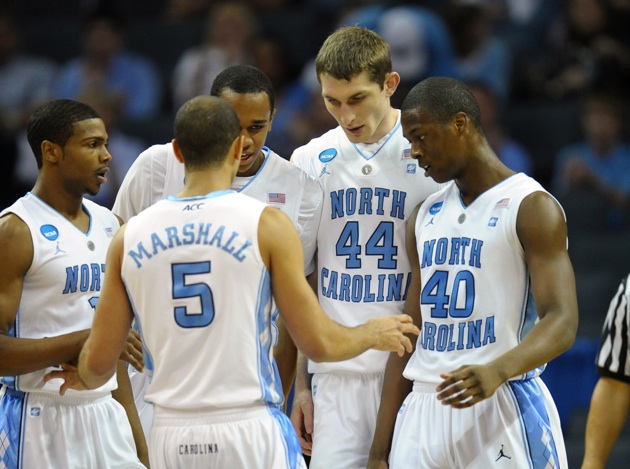 Posted by Jeff Borzello
It may still feel like the Final Four just ended, but for most schools, the offseason is now more than two months old. With that in mind, all of us at the blog are going to take this week to give you what we're calling "Conference Catch-Ups." The motive is to recap the biggest storylines in college basketball's offseason so far, plus keep your appetite whetted in what is the longest offseason in major American sports.

Previous Conference Catch-ups: Big East, Pac-12
The Big Stories
New faces on the sidelines: The ACC took more turns in the coaching carousel than any major conference in the country. It started before the season ended, when Georgia Tech and Paul Hewitt parted ways after 11 seasons. Dayton's Brian Gregory was hired to replace him. Frank Haith left Miami (Fl.) for the Missouri job, with the Hurricanes reaching into the CAA for George Mason's Jim Larranaga. North Carolina State wasn't lucky with their search, getting turned down by multiple coaches before going with former Alabama head man Mark Gottfried to replace Sidney Lowe. Obviously the most high-profile of the changes came at Maryland, where Gary Williams abruptly retired after 22 seasons in College Park. Mark Turgeon came over from Texas A&M to replace Williams. Overall, one-third of the programs in the conference will have a new face at the helm.
North Carolina is preseason No. 1: With Kentucky losing Brandon Knight and DeAndre Liggins to the NBA, the clear-cut favorite going into the preseason should be North Carolina. The Tar Heels return Harrison Barnes, who came on strong in the latter half of the season. John Henson and Tyler Zeller also come back in the frontcourt, while Kendall Marshall will get a chance to run the show for a full season. Five-star recruits James McAdoo and P.J. Hairston will get a chance to make an impact off the bench.
Duke loses top three players, needs to reload: When Kyrie Irving, Kyle Singler and Nolan Smith were healthy and hitting on all cylinders, Duke was the best team in the country. Now, all three are gone and Mike Krzyzewski is left with . . . well, a pretty good team. Coach K brings in a tremendous recruiting class, led by top-three prospect Austin Rivers, McDonald's All-Americans Quinn Cook and Marshall Plumlee, as well as top-30 recruit Michael Gbinije. Seth Curry and Andre Dawkins will still snipe from 3-point range, while Ryan Kelly and Mason and Miles Plumlee return down low. Don't cry for the Dukies.
Where did everyone go? Despite North Carolina's frontcourt trio all returning, the ACC was hit hard by graduation and the NBA draft. All five players on the all-ACC first team will be gone, as well as two players on the second team and three players on the third team. Including the top five honorable mention vote-getters, only seven of the top 20 players in the conference are returning next season.
The Great Unknown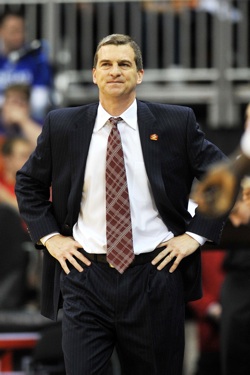 What does the future hold for Maryland? Under Gary Williams, the Terrapins were widely-regarded as one of the top programs in college basketball but never consistently made deep runs in the NCAA tournament. They had not reached the Sweet 16 since 2003 after winning a national championship in 2002. With Williams retiring and Mark Turgeon taking over, it will be interesting to see what happens in College Park. Maryland is considered one of the best jobs in the country due to its fertile recruiting base. Turgeon has already made a splash in that regard, hiring Kansas State assistant Dalonte Hill for Washington D.C. and keeping Bino Ransom for Baltimore.
NBA Draft report
The ACC had its wins and losses when it came to early-entries and the NBA draft. It did take some serious hits, with Duke's Kyrie Irving, Florida State's Chris Singleton and Boston College's Reggie Jackson all leaving early with near-guarantees that they will each be drafted in the first round. Moreover, Maryland's Jordan Williams and Georgia Tech's Iman Shumpert also made the leap to the NBA draft.
While the conference certainly had headline departures, plenty of talent also made the decision to return. As mentioned earlier, North Carolina's frontcourt trio of Harrison Barnes, John Henson and Tyler Zeller are all coming back to college despite being projected as first-round picks. Reggie Johnson of Miami (Fl.) entered his name into the draft pool without an agent, but pulled out at the last minute to return to South Beach.
Transference
Coming
- Alex Johnson (from Cal State Bakersfield) to North Carolina State
Going
- Dallas Elmore (from Boston College)
- Ryan Harrow (from North Carolina State)
- Will Regan (from Virginia)
- Ari Stewart (from Wake Forest) to USC
- Manny Atkins (from Virginia Tech) to Georgia State
My commentary in 20 words or less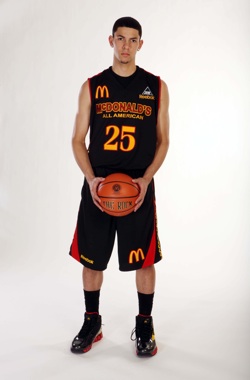 Boston College: Steve Donahue will have his hands full next season, as he brings back just 7.9 points and three returnees.
Clemson: Brad Brownell surprised many in his first season, but Milton Jennings and Devin Booker have to take a step forward.
Duke: The Blue Devils lose plenty, but freshman Austin Rivers will immediately be one of the top scorers in the country.
Florida State: When a team as bad offensively as FSU loses its top two scorers, returning to the Sweet 16 seems ambitious.
Georgia Tech: Brian Gregory could hit speed bumps in his first year; the Jackets are going to get dominated in the paint.
Maryland: The Terrapins will be fun to watch as a program in the next few years; next season's a stepping stone.
Miami: The move by Jim Larranaga to Miami raised some eyebrows, but Durand Scott and Reggie Johnson are a formidable duo.
North Carolina: The preseason No. 1 team in the country, the Tar Heels will make headlines for the right reasons next season.
North Carolina State: Another program that will be fun to keep an eye on – Mark Gottfried is making his mark on Tobacco Road.
Virginia: Tony Bennett has this team on the precipice of a big year, but it's still unclear when exactly that's happening.
Virginia Tech: Next season, the Hokies won't be good enough to be disappointed on Selection Sunday yet again.
Wake Forest: Coming off a one-win ACC season, there's nowhere to go but up. We think.
Photos: US Presswire