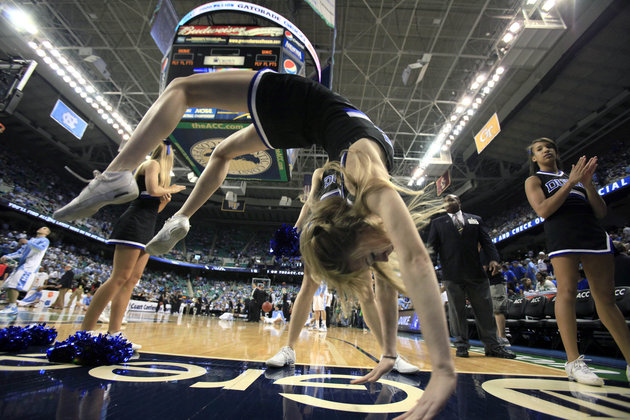 By Matt Norlander
The rattle and hum of conference realignment hasn't fully died off, but we are seeing promising signs of a halt. At least for the short-term. With that in mind, we've taken poetic liberty here at CBSSports.com and projected out the six –- that's right, we've still got six -– major conferences in a form we believe they can or will coagulate to.
We want make the most of this team-juggling imbroglio by ranking the six big leagues, best to worst, purely from a hoops perspective. (Quick, someone say "footprint" and "money grab" again!)
So, here's the deal. By our best guess, no conferences are doomed … for now. We have done some expanding here, some shrinking there, and in the Big East, we've gone ahead and completely jumbled up its arrangement. Here are our projections for further conference realignment once this current wave of transition is complete.
Big Ten -- remains at 12 teams
Pac-12 -- remains at 12 teams
SEC -- Adds Texas A&M and Virginia Tech
Big 12 -- Adds BYU to replace Texas A&M, but only in football
ACC -- Adds Connecticut, Syracuse and Pittsburgh. Loses Virginia Tech to the SEC
Big East -- loses Connecticut, Syracuse and Pittsburgh. Adds TCU, Houston and UCF; Villanova, Navy and Air Force as football schools.
With that, we've got six conferences ranging in size from 12 to 16 programs. So, which is strongest? Deepest? Most top-heavy? Let's take a look. You absolutely should overreact and get bent out of shape because over this, of course. I'm ranking the figmental leagues by putting value on NCAA tournament appearances, Final Fours made and national titles won in the past 20 years. Why? Because those are the things that get coaches fired. Those are the metrics used to determine which programs are great; are good; are average; are sub-par; are DePaul.
The vital stats from the past 20 seasons is a large enough data set to justify rankings and broad program statistical evaluations. Also, I have ignored the NCAA's toothless vacated-seasons penalties and counted all tournament and Final Four appearances from that time period.
As for my somewhat-subjective "top-tier" qualification, I'll simply say, if a program is constantly bringing in four- and five star recruits; if it's winning national titles or reaching Final Fours; if it's making the majority of NCAA tournaments the past two decades, it's top-tier.

1) ACC. Eleven national titles, 24 Final Fours, 151 tourney appearances (10.8 per team). Five top-tier programs.
Unequivocally becomes the best conference in basketball with its new neighbors. No other conference even comes close in Final Fours the past two decades. The addition of Syracuse and UConn gives the ACC five of the top 10 programs in the nation when those programs are performing at their apex. That alone makes the conference the best, let alone untouchable at the top -- in the history of the sport. Pittsburgh is also a riser, and arguably a top-20 program right now.
There is a precipitous drop beyond Wake, Georgia Tech and Pitt, though. In researching this, I was shocked to discover how infrequently N.C. State and Virginia Tech had made the Big Dance since the '91-92 season. Then again, every league needs little brothers.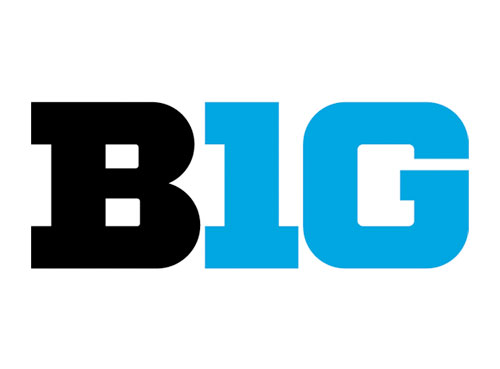 2) Big Ten. One national title, 13 Final Fours, 116 tourney appearances (9.7 per team). Four top-tier programs.
I'm going with the Big Ten at No. 2 because its dense in quality, has a sleeping national giant in Indiana, and has a higher teams-in-tournament average than those below it. Perhaps without coincidence, it has the second-highest number of top-tier teams. Don't consider Big Ten upper-echelon when it comes to basketball? Time to reevaluate.
What really keeps the Big Ten above everyone else: the lack of fat. Yeah, the bottom three or four teams aren't cutting-edge, but no conference can find that in its cellar. The absence of stale add-ons keeps this league stronger.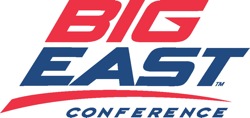 3) Big East. No national titles, six Final Fours, 108 tourney appearances (6.8 per team). Two top-tier programs.
The Big East takes a massive hit by losing Syracuse, Connecticut and Pittsburgh. But I'm still only moving it from first -- where it stands today -- down to third. Even if this conference is on shaky ground and doomed to one day part with its affiliation in football, Big East basketball is never dying. And it's always going to be around fertile recruiting beds. The league will be relevant so long as it continues to survive, and I think it always will.
The lack of a national title the past two decades is dampening, though. Just goes to show you how vital Syracuse, Pitt and UConn were/are to the Big East. Still, everyone from Louisville to West Virginia to Villanova is nationally relevant right now (and Cincinnati's been to 15 tourneys the past 20 years). These are programs with Final Four runs in them nearly each year. The Big East's problem is all the garbage covering the floor. Providence, Seton Hall, Central Florida, South Florida, TCU, DePaul: these are all non-factors and really bring the cache of the league down. Bigger is most certainly not better, but may be necessary for the sake of survival.
4) Pac-12. Two national titles, nine Final Fours, 102 tourney appearances (8.5 per team). Three top-tier programs.
UCLA and Arizona carried along the Pac-10 for years. Had Texas, Texas Tech, Oklahoma and Oklahoma State come ot the conference, then it's third-best league, no question. But this is still a group that's been lousy as of late, one that's failed to populate the NCAA tournament in recent years. The Pac-12 has potential, especially with Larry Scott as commish, to thrive. But from a basketball perspective, both in product and recruiting, the league doesn't have as much to work with.
It can pass the Big East in the coming years if one or two teams outside UCLA and Arizona really makes a run of it. Until then, the mediocrity as of late keeps it in the bottom half.

5) Big 12. One national title, seven Final Fours, 109 tourney appearances (10.9 per team). Two top-tier teams.
A tourney-per-team ratio higher than even the ACC! But that's what you get when you're league only has 10 teams, and one of those teams is a top-three all-time program. And that's why the Big 12 has to be here. There's too much instability. Yes, Kansas is an amazing program. Texas is certainly a powerhouse, too. Baylor and Kansas State are chic right now, and perhaps those two coaches can build legacies at schools that had none in regard to good basketball prior to their arrival. But, overall, the Big 12 sits on topsoil, not the granite and rock of the earth. And when you get down to it, this league's size hurts it, makes it susceptible.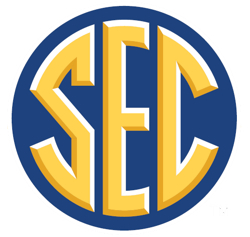 6) SEC. Five national titles, 13 Final Fours, 109 tourney appearances (7.8 per team). Two top-tier teams.
The SEC gets the lowest ranking and least respect because, inversely, they're so much interest in football. Loving two women at once is nearly as impossible as having dominant, tradition-laden, nationally appealing football and basketball teams across the board. The SEC has put its stake in football. It's more than OK with that decision.
But from a basketball standpoint, there's not a lot of inspiration. Arkansas isn't half the program it should be … and it's third here. What's that say? It says exactly what you know: the league will always be inferior, long-term, even if it houses arguably the best program in the history of the sport. Virginia Tech and Texas A&M as hoops additions don't bring much. In fact, they further dilute the product in many ways. The Hokies have only made two NCAA tournaments the past 20 years, and A&M is one of the most boring TV products major college hoops has to offer. Take Kentucky away, and I can't even include this conference with the rest above it. The SEC's deal with the devil is football. Again, it's a deal they gladly live with every day.
Photo: AP