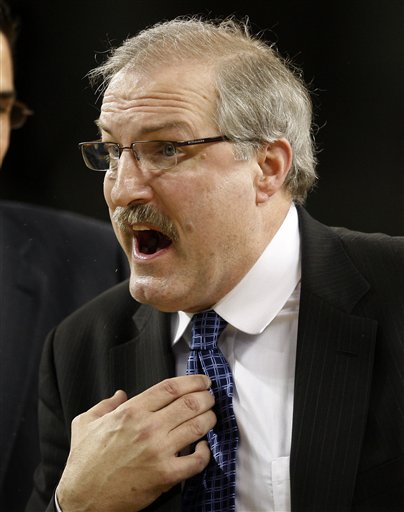 By Jeff Goodman
Jim Baron grew up is the Cooper Park Houses, a Brooklyn project about 15 minutes away from the new Barclays Center.
No one was happier when hearing of the A-10 conference tournament moving to Brooklyn than Rhode Island's head coach.
"It's great," Baron said. "I still can't believe it. It's a big-time arena and it'll allow a lot of synergy - not only for us."
Baron spoke glowingly of the facility and how this move can help the league in every regard, attracting more alumni due to the New York attractions and also taking advantage from a recruiting standpoint.
Baron also knows the move from Atlantic City, N.J., to Brooklyn will also help in terms of media exposure.
He also offered to buy me a token so I could get on the train and make the short trek from the Big East tournament to the A-10.
I'm sure I won't be alone in terms of media members who try and pull double-duty between the two league tournaments.
"It's a great move," Baron added. "Especially to do it for five years. That gives us continuity and the ability to establish ourselves and establish the league."
The five-year deal was huge for the league because now it'll make it difficult for both the Big East and ACC to both house their league tournaments in New York City - which was one scenario being bandied about.
"I grew up in the projects in Brooklyn," Baron said. "The area has had a complete resurgence. The area I grew up in is yuppies and high-rises now."
Photo: AP