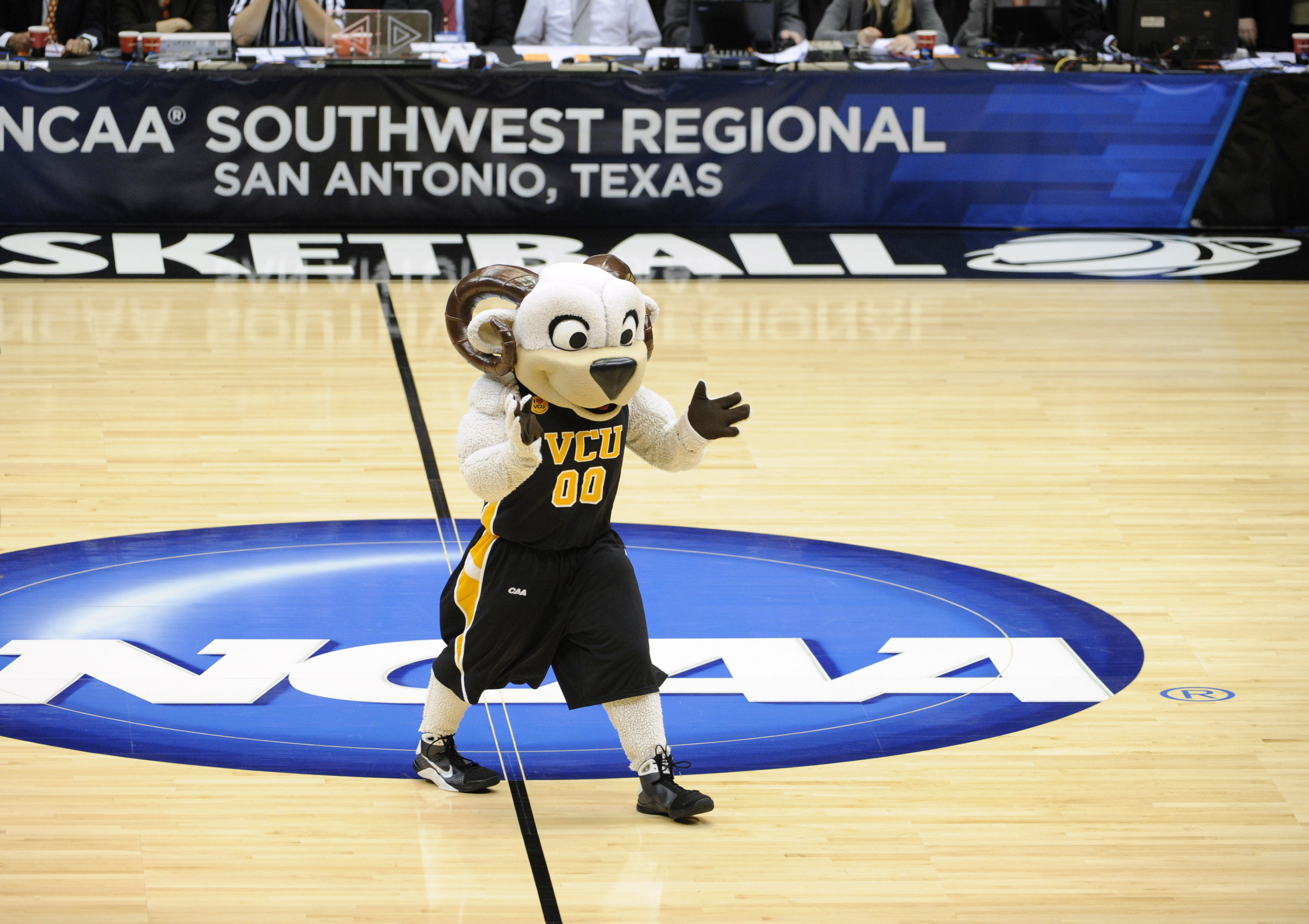 By Matt Norlander
Before we go any further, just know that all that follows within this post, within conference realignment, within the universe, is reliant upon Missouri. Yes, Missouri, the latest Big 12 team dead set on screwing everything up for so many others. The Tigers want into the SEC, and once that happens, the Big 12 will be back to nine teams.
So then the Big 12 will be forced to act again, and it will probably be an aggressive, multi-team courting. From there, the Big East stands to get poached ... again. And we'll have trickle-down to the A-10 and CAA, where we'll have the second- or third-biggest tangible effect in college basketball.
Pete Thamel of the
New York Times
wrote Sunday night
that Hofstra (a member of the CAA) president Stuart Rabinowitz has contacted Charlotte, Richmond and George Washington about possible inclusion into the Atlantic 10, which currently sits at 14 teams. Boston University, of the America East, also has received a phone call, per Thamel.
Rabinowitz is the president of the C.A.A. Council of Presidents/Chancellors. Hofstra declined comment Sunday night, but Yeager did not deny that conversations were taking place when asked about them last week.

"There's a lot of informal conversations going on," [CAA commissioner] Tom Yeager said. "Athletic directors are running into each other in the press box on Saturdays, and I think it's a nonstop topic of conversation. We're not going after anyone."

Although the C.A.A. is sending feelers to A-10 members and others, a different college official said that the Atlantic 10 had expressed informal interest in adding C.A.A. members George Mason and Virginia Commonwealth.
The lunacy and needlessness of conference realignment has, for the first time, completely obstructed regular-season play. At least commissioners, presidents and chancellors had the courtesy of keeping this fidgeting to a confined space (during the summers) the past two seasons. No more. The time to continue to act is now, because so many want to move out of their arrangements, and they want to get this done as soon as possible, as to avoid conference exit fees and cut off affiliations sooner rather than later.
Is this good for college basketball? It's certainly going to change it. The Big East is on the verge of completely losing football, should the Big 12 go after West Virginia, Louisville and Cincinnati, which I believe is a veritable scenario, should Missouri get through the SEC threshold. If and when that happens, the Big East will still live on as a basketball league, but it too will pluck a few programs into its new existence.
The sad commentary of it all is that these smaller leagues, most of which don't have football-playing members, are now forced into a shuffle because the big guys have had unrest for well over a year now.
"Many institutions in conferences all across the country are gathering information, as well, as they review and analyze their current conference membership," [Missouri Valley commissioner Doug Elgin] said. "We will continue to keep all such informal inquiries that we might receive from individuals outside our membership confidential."

The Big East presidents and athletic directors will have another conference call Monday. Although expansion will be a primary topic, no invitations are expected to be issued.
It's believed one of the primary points of discussion will be raising the league exit fee from $5 million to $10 million, which seems a hell of a lot more promising than holding a bake sale -- because both activities have about the same amount of influence over whether any of those programs (UConn chief among them) leave the Big East.
All of this is table setting for Missouri and the SEC. Right now, plenty of calls are being made and people are moving into place so they can act swiftly once the first official move sets off a chain of movement that will undo the mid-major college hoops configuration as we've known it.
Photo:
AP