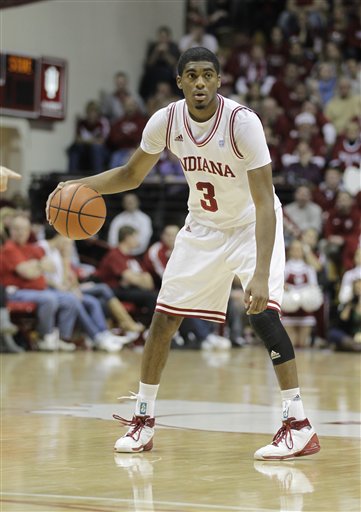 By Jeff Goodman
You've got to feel for Mo Creek.
Indiana's junior guard suffered a torn Achilles and, according to sources, is expected to miss the season following surgery on Monday.
The Hoosiers, via a statement, said that Creek was injured "away from the basketball court."
One source told CBSSports.com that it was a "freak injury that occurred away from the court" and that "Creek wasn't doing anything wrong."
What matter, though, is that this is a huge hit. Not only to Creek, who has now suffered three significant injuries in his two-year college career, but also to a Hoosiers program that appeared primed to make a leap forward this season.
"This is a devastating blow for someone who has worked so hard to get himself in a position to help this program again," Indiana coach Tom Crean said in a statement.
With a healthy Creek, Crean & Co. could have made a move this season. This is a veteran team that has added a frontcourt stud in Cody Zeller.
Put a healthy Creek with a motivated Christian Watford and Zeller - along with the other pieces in Bloomington - and you've got a team that could crack the top half of the Big Ten.
Especially with the Big Ten losing a bunch from a year ago.
Now it's going to be a challenge for IU without Creek.
Creek had surgery for a broken patella in December of 2009 and his season ended prematurely a year ago - in January - due to a stress fracture in his right patella.
When healthy, Creek can be a guy who you can build around. He averaged 16.4 points as a freshman prior to his first injury. However, he's played just 30 games in two seasons and now it looks like he'll miss this entire year.
Photo: AP